I
M
M
I
G
R
A
N
T
S
Know your rights
Your rights with the police and ICE:




Not all lawyers are the same. It can be hard for a lay person to differentiate between a true expert and someone who 'talks a good talk'. Click here to get some tips on finding a good lawyer and also read about why you even need a lawyer.
Options for Legalization Available Now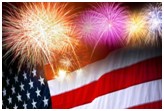 Married to US citizen or permanent resident.
Afraid of persecution in home country.
Petition (I-130/I-140) for alien filed before Apr 30, 2001.
Present 10 years. US citizen or LPR parent, spouse, child.
Your country placed on TPS list after natural disaster or war.
Victim of severe trafficking, slavery or domestic violence.

These tests are designed to help you understand some basic information about your case so you can begin educating yourself about your options and so you can facilitate your search for the right attorney.

Waiting for Reform
While waiting for reform, gather official copies of your vital records, and volunteer time and/or donate money to one of the immigration advocacy organizations, such as religious organizations, National Council of La Raza or American Families United.